Iced by kez*
Home Alone 2 - Lost in New York Cake 
for Bake a Christmas Wish Collaboration :)
I was very fortunate to be asked to be a part of an awesome Christmas collaboration with over 80 Cake decorators all over the world.  We all chose a christmas movie, book or poem & created a piece.  Some made a character, others a scene from a movie.  I chose to do a cake using my movie as the theme.
The bottom tier is the opening sequence, the middle tier Kevin's plans he drew to catch the bad guys & the top tier - the Christmas tree at the Rockefeller Centre, where his mum found him at the end of the movie :)
  It was a fun cake to create, the tree was insanely time consuming but so effective & worth it :)
Another thing we all did was to create a tutorial or recipe - these have been compiled into bundles which can be purchased through the Bake a Christmas Wish facebook page.  Check it out & purchase there are some amazing tutorials & all the proceeds are going to Make a Wish Foundation so your supporting an awesome cause! :)
 FYI - my tutorial is on how to make those fondant fairy lights that are around the cake board & top of the square tier :)
  kez* x 
Monster High Cupcake Toppers
I got to make these super cute toppers for Brodie's 11th birthday!  The characters are hand painted & hand drawn using a mix of food gel colouring & edible food pens :)  So love how they turned out :)
kez* x
A cake that (reeeeeally) looks like a placenta. Terrifying, no?

IT GETS WORSE — the umbilical cord appears to only have two vessels, which implies an increased risk of birth defects for the cake-baby.

This cake-artist is a master of horror.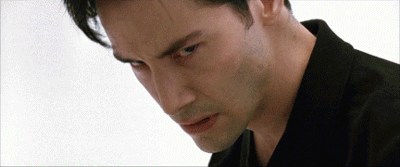 Oh Cranquis….  I promise, I will never, ever, make a cake like that. EVER.
Pink Ombre Hearts Wedding Cake
Love this cake that I made for Cayce & Tye's wedding :)  there are 686 hearts in total :) it took 6-7 hours to colour each shade of fondant & cut the hearts out, smooth them & put them on the cake.
  Cakes were 4" Caramel Mud Cake, 6" White Chocolate Mud Cake, 8" Dark Chocolate Mud Cake all filled & covered in White Chocolate Ganache :)
kez* x
5th Birthday Dolphin Cake
I got to make this awesome cake for Ariahn's 5th birthday!  This is NOT my original design.  Originally it was made by Stacey Johnson an awesome cake artist also fom New Zealand :) you can check out her amazing work here.
I look up to her a lot & this is one of my favourite design's of hers so I was stoked when she was happy for me to re create it :)
  The cake itself is an 8" Vanilla Cake with White Chocolate Ganache.  The Dolphin & Seal both are made from fondant mixed with Tylose.  I just used brown sugar for the sand :)  kez* x
Jan's (Dutch for John) Surprise 50th!
When Jan's wife asked me to make him a surprise cake for his 50th I was a little unsure, not because of what she wanted but just simply because I knew I already had a 3 tier wedding cake booked & another cake with a lot of modelling details involved.  
  But once we talked I decided I could take it on… I kept it simple so that I had enough time to finish it.  They were having dinner at Lone Star restaurant so she was keen for a sheriff badge & "surprise" with stars… she also wanted a cowboy theme weaved in there too!  I love the wooden floor cake board! and it was so much fun to make!  Cake was 7" white chocolate vanilla cake with white chocolate ganache.
 kez* x
When you finish a cake & it's even better than you hoped it would be!
#cakewin
this was me this week :)